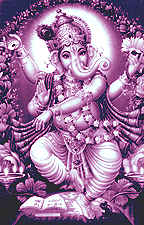 | | |
| --- | --- |
| Gary Kraftsow | All of our teaches have completed or are in a five year training with Gary Kraftsow in the tradition of Viniyoga. Gary Kraftsow began his study with D.K.V. Desikachar in 1974. He has taught yoga and practiced yoga therapy since 1976. He has been training teachers and therapist in the Viniyoga lineage in the U.K. and Europe since 1980. |
The viniyoga program is a comprehensive training in which the teaches investigate principles derived from the ancient science of healing(cikitsa krama), as transmitted through the lineage. At present there are many viniyoga teachers throughout the world including MDís, DCís, PhD psychologists, physical therapists, massage therapists, athletic coaches, teachers, and ministers.
This program is one of the few recommended by the International Association of Yoga Therapists (IAYT).